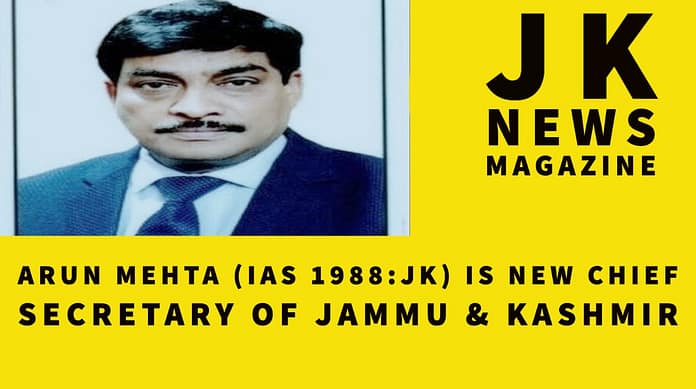 Arun Mehta (IAS 1988:JK) is the new Chief Secretary of Jammu & Kashmir
Pursuant to the aforesaid order, it has been decided with the approval of the Competent Authority that Shri Arun Kumar Mehta, IAS (AGMUT: 1988) will take Chief Secretary, J&K from the date that Shri B.V.R Subrahmanyam relinquishes the charge, and until further orders," the statement reads.
The Appointments Committee of the Cabinet (ACC), vide its order dated 27.05.2021 has approved the appointment of B.V.R. Subrahmanyam, IAS (CG: 1987), Chief Secretary, Jammu & Kashmir (J&K), as Officer on Special Duty (OSD) in the Department of Commerce, Government of India.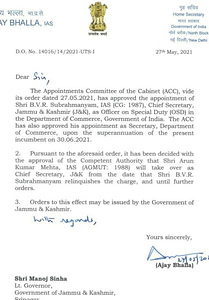 Read More :