PRESS RELEASE
The NSS unit of Govt. College 0f Engineering & Technology, (GCET )Jammu today on 22nd July 2021 organized a National level Webinar on the topic "Population Education and Family Welfare Programme" to commemorate Azadi Ka Amrut Mahotsav- Celebration of India's 75 years of Independence. T
he event was held under the patronage of college Principal Dr. Sameru Sharma. She welcomes all the participants and in her inaugural message, she said that population education needs to be given a top priority in the present scenario particularly among young students.
The younger generation needs to be informed about India's population's problems. They need to be properly educated with new ideas for leading a better adult life.  She also said that the family planning program which is an integral part of our national population policy covers schemes of education, health, child care, birth control, family welfare, women's right, and nutrition.
The proceedings of the event were attended by nearly 130 participants from different colleges and universities of states and UT's across the country. The resource person of the event was prof. Rakesh Choudhary is working as an Assistant Professor in the Department of Political Science GDC R.S Pura. The topic of his talk was "Population Education and Family Welfare Programme".
In his talk, he focused on the vibrancy of population change and how the family welfare programs impact the dynamics of the population. In his talk, he highlighted the measures needed to tackle the demographic change in the changing scenario.
The event was coordinated by senior NSS volunteers Ms. Sakshi Bhat, Mandeep Singh, and Mohd. Sami under the able guidance of Dr. Raman Gupta, Sr. Assistant Professor in Chemistry (NSS Programme Officer) GCET Jammu. He appreciated and encouraged all the NSS volunteers for organizing such kinds of events. The event was ended with a vote of thanks by senior NSS volunteer Mr. Mandeep Singh of the college. All the participants will be provided e-certificates for the event.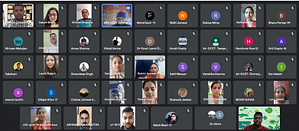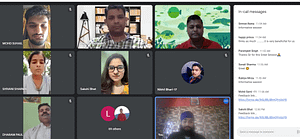 Read More :